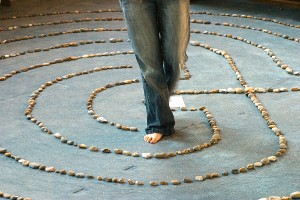 We started the year with the Festival of Prayer. A chance for us all to dip our toe into the ocean of prayer and try things we have not attempted before. For some it may have been fasting; for others all night prayer and for still others the Family Prayer Breakfast. Such Fun!
As part of our praying together for our mission and ministry as a church community we encouraged every person who calls ARBC home to pray a prayer daily that week.
I wonder whether you did and whether you have continued to do so. It was a powerful prayer that God has started to answer.
It was a prayer based upon a challenging passage of scripture – Hosea 10:12.
Lord help us to sow your seed in our lives.
Grow in us the fruit of your unfailing love.
Where we are stuck move us on
We commit ourselves to seek you so that we
might know the bounty of your blessing in us for others.
 It is a passage and a prayer that summarises for us the keys to spiritual growth.
We are to be a people committed to sowing God's good in our lives by God's grace and in God's power.
We are to be a people for whom there is no higher calling than to love – God; Self and Others.
We are to be a people who are constantly moving on. Opening more and more of our lives up to Him who loves us most
We are to be a people who recognise that none of this is possible with God's presence poured out upon us.
May we in word and deed make good the verse this year individually and as a church.
May we welcome all who come searching and enable them to find their true potential in Christ Jesus.
Entheos,
Richard