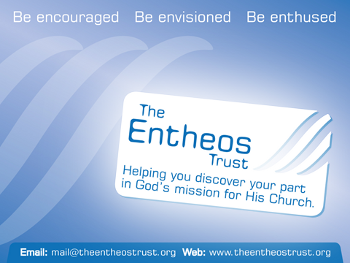 Richard, our Senior Pastor, as well as leading Albany Road Baptist Church, is Director of The Entheos Trust. The Entheos Trust seeks to encourage and enable Church Leaders and Congregations across the UK to engage with their communities in credible and relevant ways.
In recent years The Entheos Trust has:
Run training events for Church Leaders and Congregations
Walked with local churches over a period of time as they worked out how they were going to connect with those around them in effective mission.
Led courses for key personnel in Anglican Diocese; Salvation Army Divisions; Methodist Districts and Baptist Associations.
Spoken at Church Weekends as far afield as Whitby and Ballymoney.
Entheos continues to develop resources to assist churches in mission. For more information www.theentheostrust.org